Cleaning Plant Services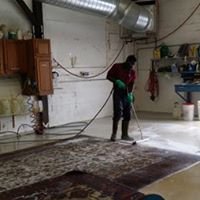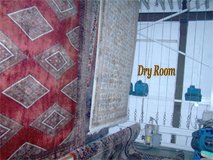 ABC's cleaning plant services are performed in Central New York's only Certified Cleaning Plant with a Certified Rug Specialist (CRS) on staff. We are competent and knowledgeable in oriental rug identification, fiber, and construction elements, the type of dye systems used, and the cleaning methods required in order to achieve optimum results without damaging your valuables.
ITEMS CLEANED IN OUR PLANT
Through the years, ABC's cleaning plant services have included the cleaning of thousands upon thousands of rugs, upholstered furniture, luggage pieces, and mattresses. Today we specialize in oriental and area rug cleaning, treatment, and repair. We also clean upholstered furniture that is brought to our plant.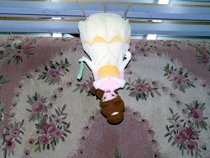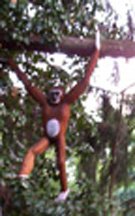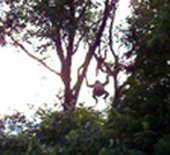 CLEANING MONKEYS?
One of our favorite customers has even brought in large and realistic stuffed monkeys for cleaning, which she likes to hang outside on her trees.
These stuffed animals require a sanitizer treatment to prevent bacteria from entering the fibers as well as a stain protector to protect the surface after cleaning. 
From stuffed animals of all sizes to tapestries to fabric bolts as well as many different and sometimes unusual items have all found their way to our plant. Why not just give us a call or text and see if we can clean your treasure!
607-272-1566.

ALL WORK DONE ON OUR PREMISES
All services are done on our premises in our own cleaning plant. Certification through the Association of Rug Care Specialists (ARCS), the National Institute of Rug Cleaning (NIRC), and the Wools of New Zealand Board assures our customers we are extremely proficient in all areas regarding oriental rugs and area rugs and other fine textiles and specialty rugs.
Should your oriental or area rugs need special attention such as repairs, dye removal, etc., our own rug repair technicians are available to give you an honest appraisal and cost estimate for these and other services.
PICK UP and DELIVERY SERVICES
AREA RUGS (ALL TYPES)

We encourage our customers to bring their rugs and other items to our plant for cleaning. This entitles them to a Cash and Carry Discount of 15% (if paying by credit card) or a 20% discount (if paying by cash or check) off the regular cleaning price. This is a substantial savings.
The discount ONLY applies if the items are both brought in AND picked up by the customer and all items must be picked up within 30 days from the completion of the cleaning.
For those who are unable or unwilling to bring their items to our plant to take advantage of the Cash and Carry discount, we offer a FREE pick up and delivery service. (PLEASE NOTE: The discount for cleaning cannot be extended to items that are picked up and delivered).
Rugs must be rolled or baled and ready for pickup. A labor charge will be applied to any pickup or delivery which requires furniture moving and/or rolling or baling in order for our staff to pick up or deliver rugs.
UPHOLSTERED FURNITURE CLEANING
ABC has suspended in home (residential) cleaning of upholstered furniture. A pick up and delivery service will no longer be provided for upholstered furniture from the home. Please arrange to deliver your furniture to our plant and pick up your cleaned items when done. 
We will continue to clean residential upholstery in our cleaning plant by appointment only (because of space restraints). If you will need help in off-loading or loading your upholstery, please call or text us first at 607-272-1566 so we can have the necessary people on hand to help unload or load.
Commercial cleaning of upholstered furniture in businesses and fraternities and sororities will continue as usual. 
PICKUP & DELIVERY INFO

At this time, we pick up and deliver on Wednesdays. This means you will be without your items for 1 week. Special delivery hours and times can usually be accommodated, but there may be an extra charge.
Please click here for ABC's service areas for pick up and delivery of area, oriental, and specialty rug cleaning and repair in our plant.
LIST OF OTHER ABC CLEANING PLANT SERVICES
A list of articles on this website about our cleaning plant services can be found below. Please click on each link for more detailed information. If you have any questions about the services we offer, please call or text our office at 607-272-1566.
---
Top of Cleaning Plant Services 
Back to Articles

Back to Homepage

---
"The Cleanest Clean You've Ever Seen."
by
ABC Oriental Rug & Carpet Cleaning Co.
130 Cecil Malone Drive Ithaca, NY 14850
607-272-1566