SPECIAL NOTICE!!
Due to COVID-19, ABC is suspending in home (residential) cleaning of upholstered furniture beginning September 1, 2020 for an indefinite period of time.
Commercial cleaning of upholstered furniture in businesses and fraternities and sororities will continue as usual.
We will continue to clean residential upholstery in our cleaning plant by appointment only (because of space restraints).
A pick up and delivery service will no longer be provided for upholstered furniture in the home. Please arrange to deliver your furniture to our plant and pick up your cleaned items when done.
If you will need help in off loading or loading your upholstery, please call or text us first at 607-272-1566 so we can have the necessary people on hand to help.
We look forward to privilege of continuing to serve the professional upholstery cleaning needs of our customers in our cleaning plant.
ABC IS HIRING 
1 full-time, 1 part-time position available immediately!
Click Here for details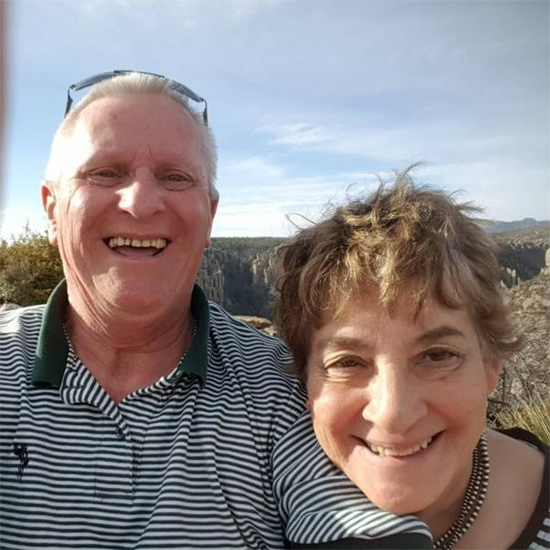 A Message from Ken & Harriet Adams:

We have had the pleasure of serving you, your family, and your   friends for the last 50 years. We would like to extend our gratitude for your business and our concerns for your health. We hope you are taking care and being protected during this pandemic.

Thanks to our daughter, Vanessa, and our staff for the wonderful job they are doing keeping everyone safe. We are still open though some of our hours and procedures may be modified. Please call or text our office for up-to-date information. All CDC guidelines will be in place for your safety and for ours.

If there is anything we can do for you, you are welcome to call or text our office at 607-272-1566 to schedule an appointment for any of our cleaning services.

We are thinking of you and your family. Be well & stay safe.

Ken & Harriet
Vanessa & ABC Crew
COVID-19 UPDATE
---
Protection of our Customers & our Staff:
At Our Office:
ALL staff is required to be symptom free & remain home if they have had any recent exposure to another with symptoms of COVID-19 or have tested positive for the Novel COVID-19 virus.

Temperatures of ALL staff will be recorded at the beginning of each shift.

ALL staff will wear face masks when in contact with customers.

ALL staff will wear new gloves during contact with customers.

Gloves & hand sanitizer are available for customers' use upon request.

New 'no contact' PICK UP and DELIVERY' procedures in place.
At Your Home / Business:
ALL staff is required to be symptom free & remain home if they have had any recent exposure to another with symptoms of COVID-19 or has tested positive for the Novel COVID-19 virus.
ALL staff will wear face masks, new gloves, & booties*.


ALL equipment is sanitized after each job.

*PLEASE wear a mask when our technician is performing the 'walk-through' for your job. For the health of our technician, please go to a different room than the ones being cleaned so the technician may do the work without using a mask.
---
---
Looking For RUGS FOR SALE...
Click Here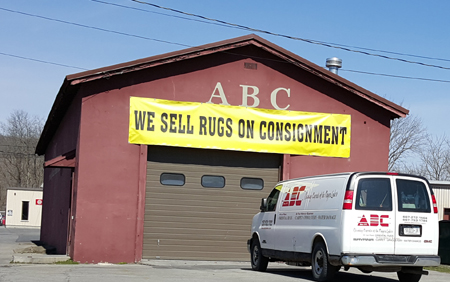 ---
Almost 50 Years in Business
in Ithaca,Tompkins County &
Surrounding Areas of the Finger Lakes!
We are a Certified Professional Firm with expertise in all areas of Cleaning and Maintenance of Oriental and Area Rugs on our premises as well as the Wall-to-Wall Carpets, Upholstered Furniture, and Tile and Grout in your home or office.

ABC is locally owned and operates in an easily accessible building in downtown Ithaca, NY. We are the only regional oriental rug cleaner. All our rug repairs are done by hand on our premises.

And... We're all "GREEN"...

ABC uses Hypo-Allergenic Cleaning Products.

No perfumes.
No hazardous volatile organic compounds or VOCs.
No solvents or other hazardous products.
No phosphates.
Biodegradable.
Environmentally safe.

All of our products are made from plant and renewable resources.  Our cleaning is safe for everyone – pets, children and the environment.  It matters to us.  We want to protect our employees as well as our customers.

Always Free Estimates and Evaluations
We welcome you to explore ABC Oriental Rug using the searchbox below...

---
---
IT'S WHAT WE DO...

---
NEW SERVICE AREA!!
FREE PICK UP & DELIVERY
NOW BEING OFFERED
IN THE
FOLLOWING AREAS:

ELMIRA
HORSEHEADS
BIG FLATS
CORNING
Some restrictions may apply. Please call our office at 607-272-1566 to schedule.

Click here for our Pick Up & Delivery Policy.

---
---
---
"The Cleanest Clean You've Ever Seen."
by
ABC Oriental Rug & Carpet Cleaning Co.
130 Cecil Malone Drive Ithaca, NY 14850
607-272-1566