Rugs for Sale!

After more than 30 years of caring for forgotten & abandon rugs, we organized our first Unclaimed Rug Sale. It was extremely successful & gave us the idea to launch our Consignment Rug Sales division. ABC saw the joint benefit for the rug sellers & buyers in the community & we became the only place that offers used rugs that are clean & reasonably priced.
We now help re-home rugs for clients who are downsizing, moving, settling family estates or simply redecorating. Come visit us at 130 Cecil Malone Drive in Ithaca, NY or scroll down for a sneak peek! 
Do You Have a Rug
Needing a New Home?
Current Rugs For Sale
 Moroccan Oriental Rug

4'10 x 8'2

$650
1021-43767-05

 Indian Oriental Rug

6'3 x 9'8

$750
0422-44642-01

 Karastan Machine Made Rug

5'9 x 9'8

$825
1022-45411-01

Chinese Oriental Rug
3'1 x 4'10
$450
1021-42836-01
Turkish Oriental Rug
2'5 x 5'5
$500
0222-44268-01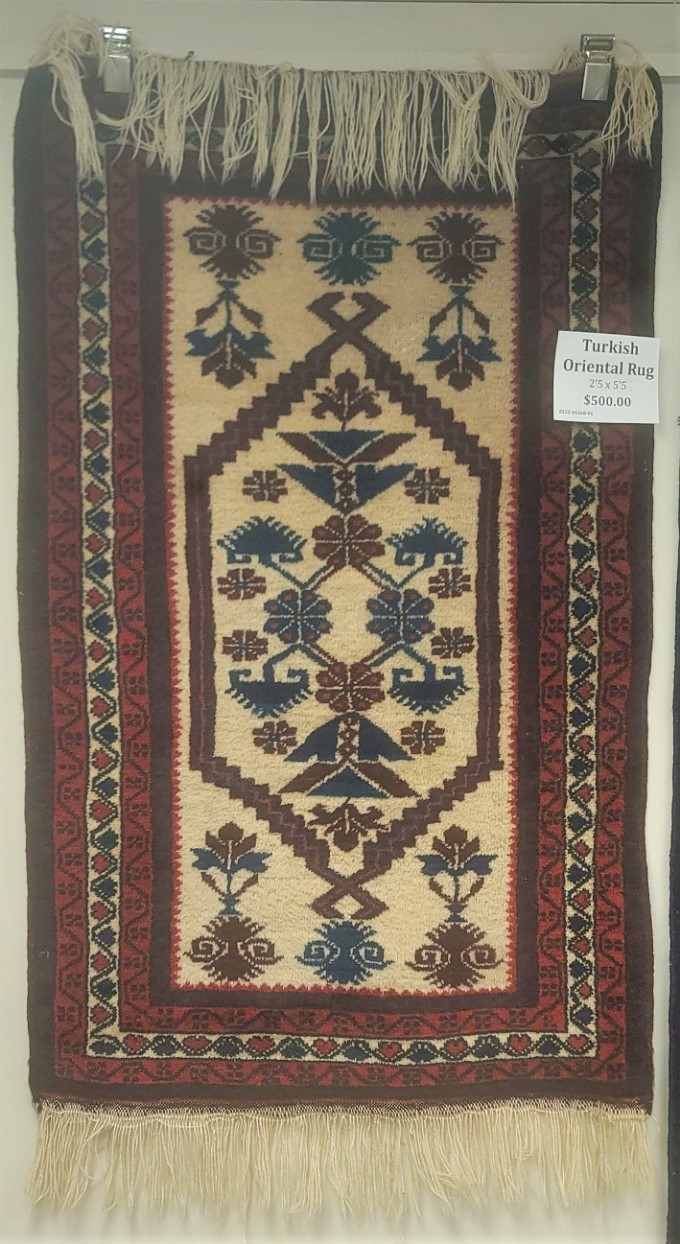 Turkish Oriental Rug
3'11 x 6'11
$575
0522-44143-03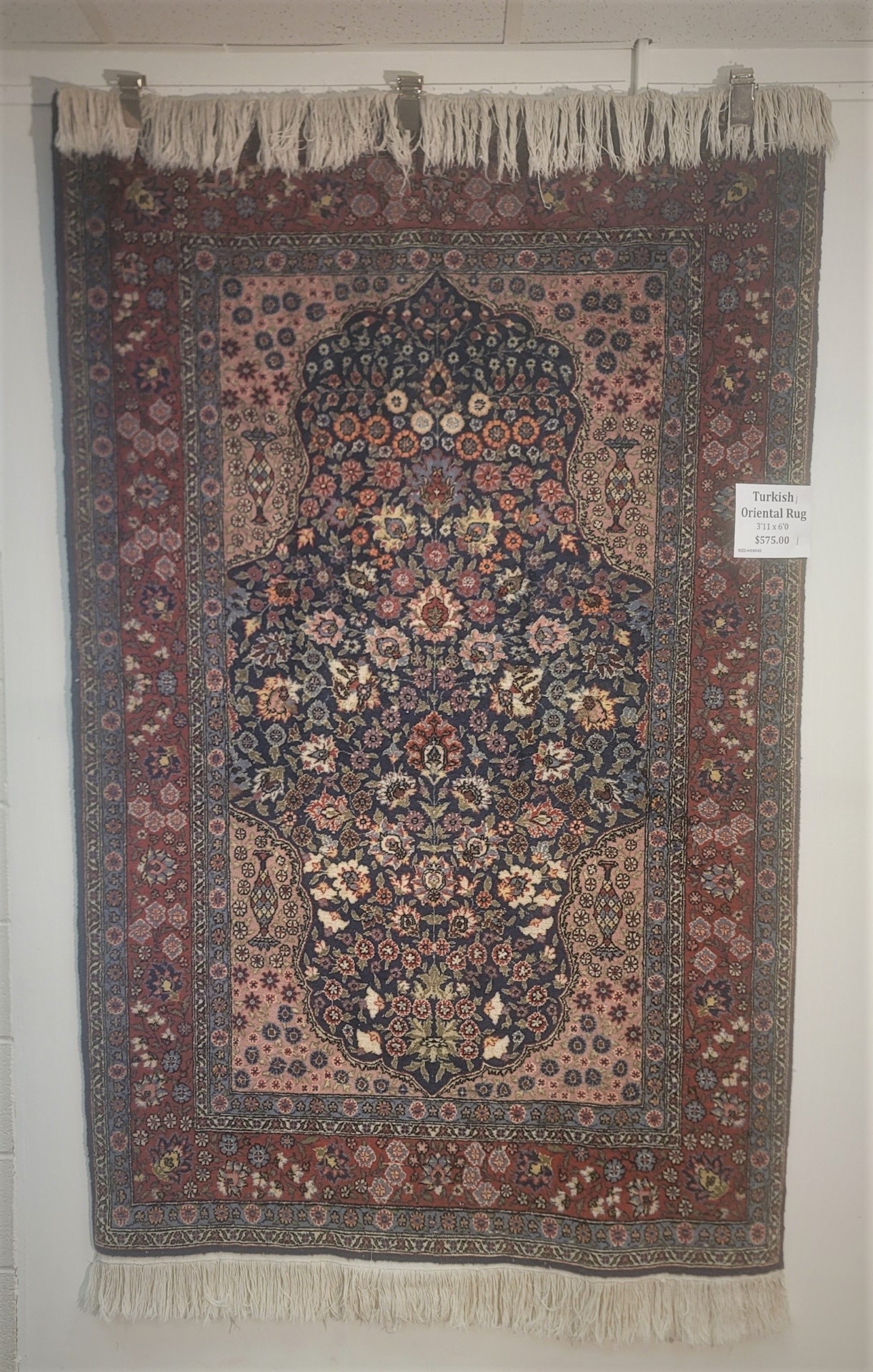 Pakistan Bokhara Oriental Rug
3'1 x 6'0
$550
0822-45007-03
Pakistan Tribal Oriental Rug
2'2 x 6'3
$600
1021-42836-08

Moroccan Oriental Rug
6'8 x 10'3
$900
1021-43767-04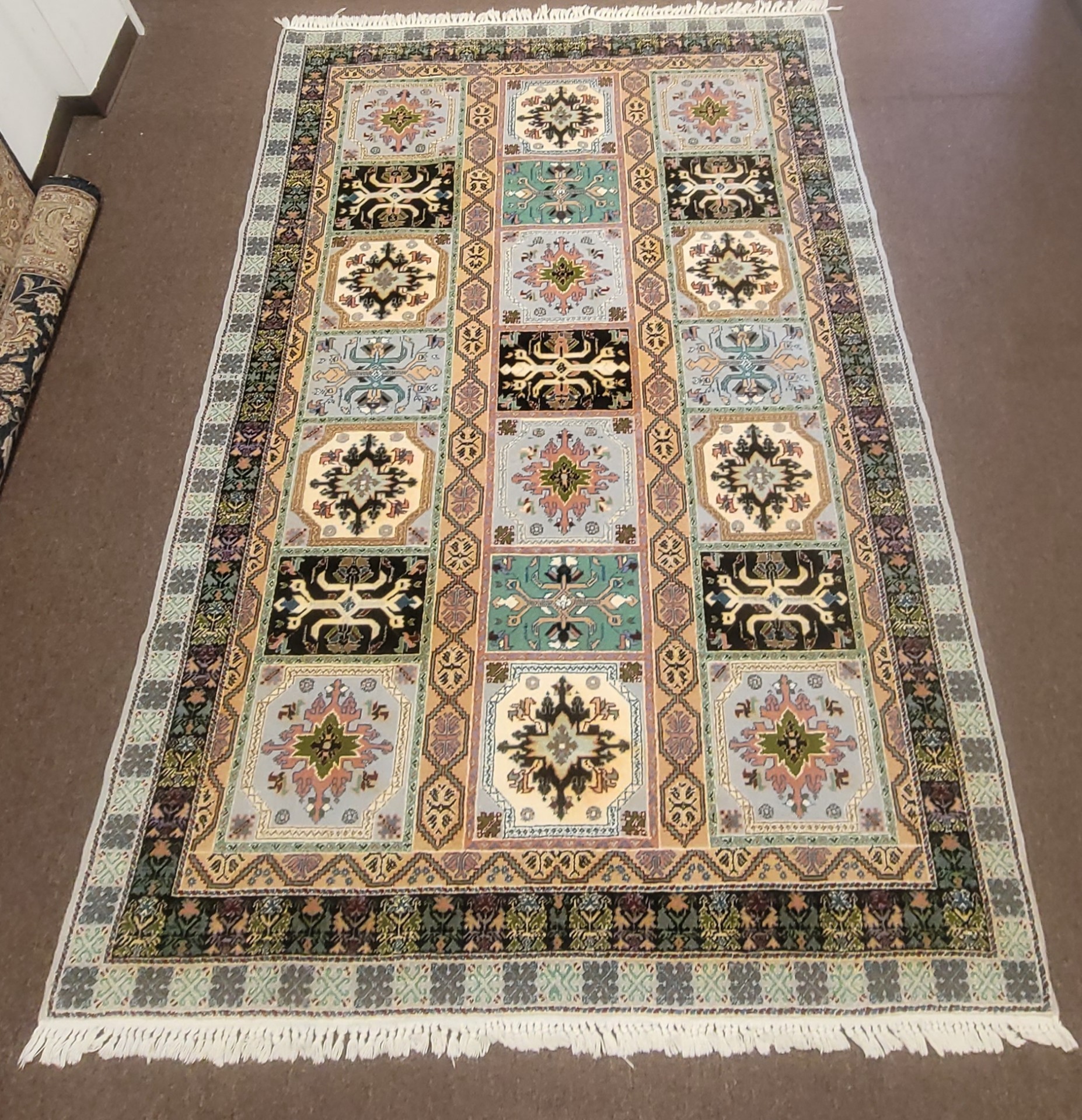 Persian Hamadan Oriental Rug
3'7 x 5'1
$325
0821-43491-01

Indian Serebend Oriental Rug
2'8 x 18'5

$1,500
1221-43868-05

 Indian Serabend Oriental Rug
2'7 x 9'11
$925
1221-43868-07


 Moroccan Oriental Rug
3'9 x 6'0
$250
0821-43492-02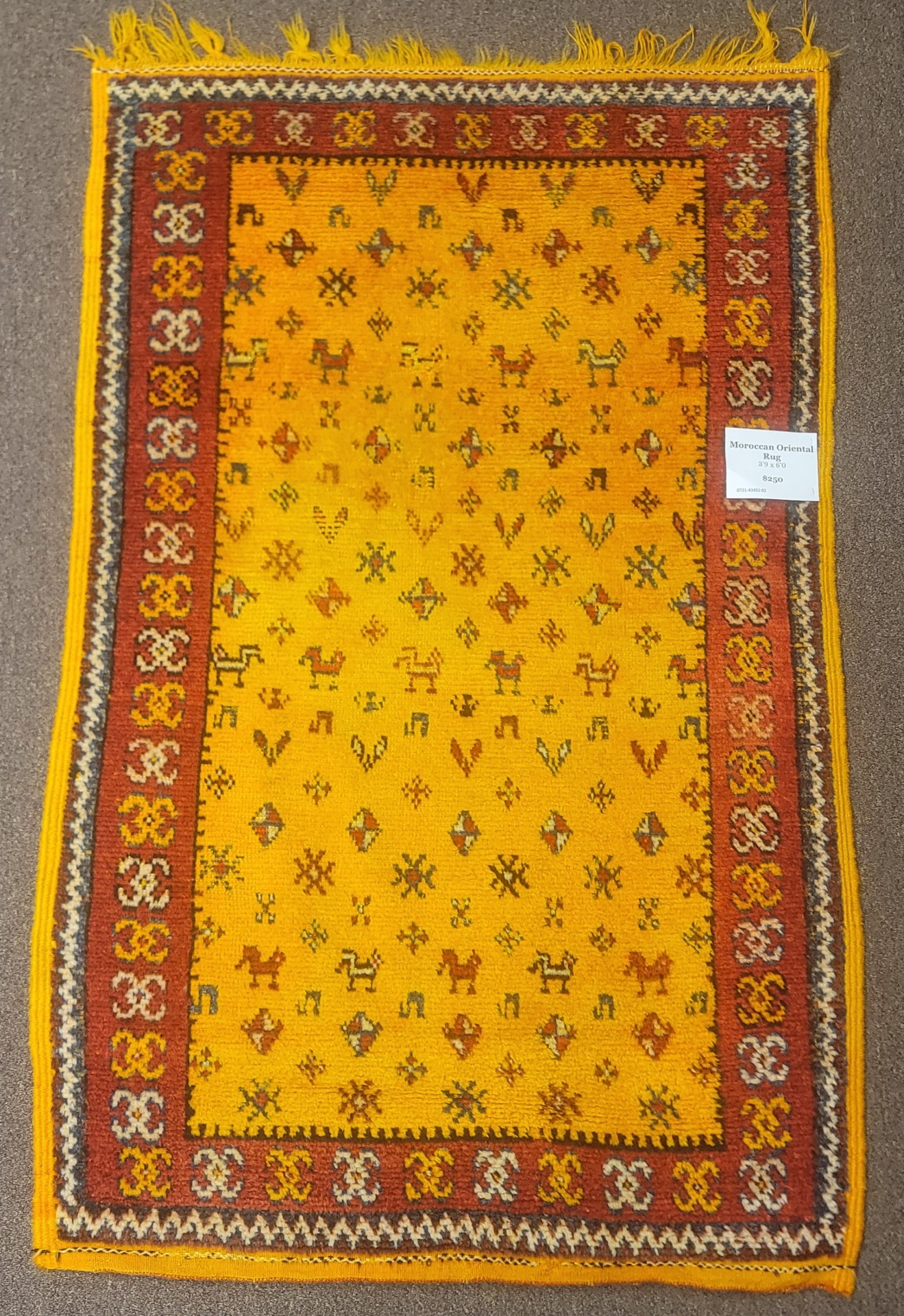 Tribal Kelim Rug
2'10 x 8'7

$700
0920-42011-01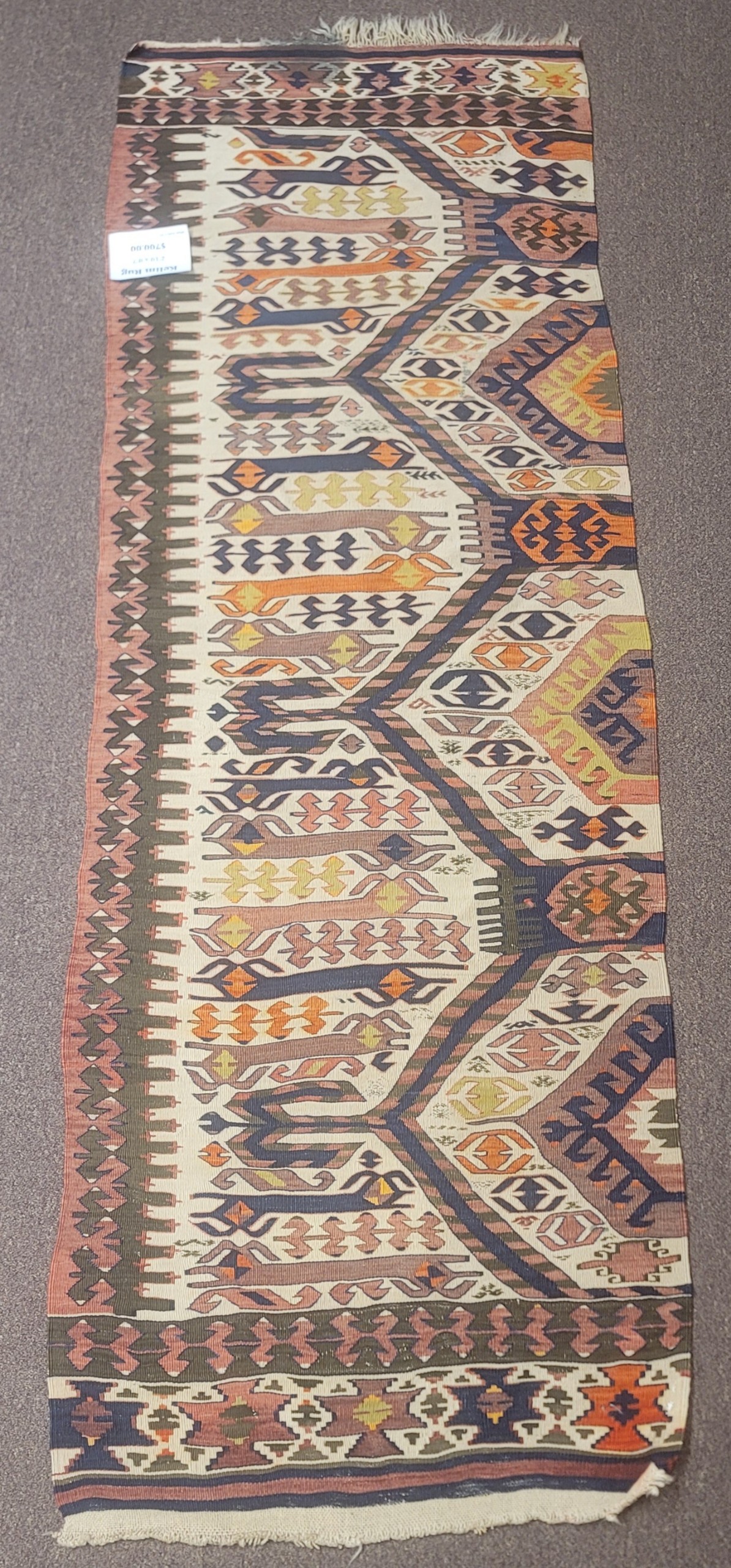 Tribal Kelim Rug
2'4 x 9'10

$900
0920-42011-03


ABC RUG CONSIGNMENT POLICY
ABC Oriental Rug & Carpet Cleaning will provide a thorough rug assessment which will include a urine inspection with a forensic light. The result will result in a rug identification, the current market value, and a sales consultation.
All area rugs placed on consignment with ABC are required to be cleaned and moth treated in our plant prior to displaying for sale. 

Any urine found in the inspection must be addressed as recommended by ABC to ensure the rug is sold in and odor free, urea free state.

Moth Repellent is complimentary.

All cleaning services must be paid in full prior to displaying the rug for sale.

ABC provides consultation to assist the seller in competitive pricing and will not price rugs excessively above the current market.

ABC may choose not to consign a rug or may discontinue a consignment at any time during the consignment period without cause.

The seller may end the consignment at any time with a $25 per month cancellation fee. This covers the costs incurred during the consignment period.
CONSIGNMENT FEE(S):
As of August 1, 2016, the following Rug Consignment Policy will be in effect...
Our consignment fee will be at 30% for the first 3 months your rug is displayed at our offices.
The consignment fee will be at 40% for the 4th month.
The consignment fee will be at 50% for the 5th and 6th months.
If the rug is not sold at the completion of 6 months, the owner will be notified the rug must be picked up within 1 week. 
If the unsold rug is not picked up within 1 week, storage fees will begin to accrue.
After 90 days, if the unsold rug has not been picked up, it will become the property of ABC and may be sold to recoup costs or destroyed.
Our consignment fees cover labor for staging and hanging your rug, maintaining insurance and moth protection, promoting your rug to walk-in customers, and maintaining this page on our website.
If you have any questions, please feel free to call us at 
607-272-1566.
You may also contact us here.
---
---
"The Cleanest Clean You've Ever Seen."
by
ABC Oriental Rug & Carpet Cleaning Co.
130 Cecil Malone Drive Ithaca, NY 14850
607-272-1566