SOIL AND STAIN PROTECTOR
THAT REALLY WORKS!
WHY SOIL AND STAIN PROTECTOR?
Did you request a Soil and Stain Protector the last time your carpets or area rugs were cleaned? Have you ever experienced that 'feel good' feeling of having a freshly cleaned carpet, rug or furniture only to be totally frustrated when shortly after something like red wine, coffee or tea gets spilled on those freshly cleaned items?
Have you attempted to remove fresh spills yourself? Because you may not know the type of carpet, rug or furniture you have, you may not know the best way to clean up a spill. If you have our ABC Spot Cleaning Guide or our DIY Spot Removal Video, you are well-armed, but did you make sure you had the required household solutions, such as ammonia, enzyme detergent, etc.? 
So many things can go wrong when you try to remove spills by yourself. The pile of the carpet or rug can become distorted with scrubbing. Too much water or liquid applied to fabric or yarn can change or run colors or may push the spill down farther only to have it reappear after drying. Over-the-counter spot cleaners work well with some types of fabric but may bleach out others.
All of this could be avoided if you request an application of a Soil and Stain Protector when you have your carpets, area rugs or furniture cleaned by ABC. It does cost a little more... but it certainly is worth it!
HOW DOES SOIL AND STAIN PROTECTOR WORK?
A Soil and Stain Protector acts as a kind of invisible shield that will repel most substances that are spilled on it. This is somewhat like waxing a car. You provide protection to your paint job by applying an invisible shield and you know it is working because you can see water beading up on the surface. 
When you protect your carpets, area rugs or furniture with a Soil and Stain Protector, you are not only going to obtain the immediate benefit of being able to clean up fresh spills, but that protection will mean the item is going to last longer. That is because when something is clean, it performs better and increases the lifetime of the textile.
HOW LONG DOES SOIL AND STAIN PROTECTOR LAST?
This really depends on the type of usage the item gets. In traffic areas on a carpet or rug, Soil and Stain Protector may last 6 months to a year before it starts to wear off. On furniture, it can last much longer but will tend to wear off sooner on areas of more use, such as one side of a sofa.
As with wax on a car, a small amount of water spilled on areas will bead up to let you know it is still protected.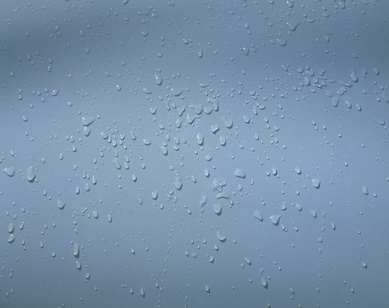 DOES USING SOIL AND STAIN PROTECTOR MEAN I DON'T HAVE TO CLEAN AS OFTEN?

No, dirt will still accumulate on your items and anything that is dirty will wear out prematurely. Again, this depends on the type of usage the item gets. The application of a soil and stain protector enhances a professional cleaning. It is an added step you want for the carpets, area rugs, and furniture in your home.
SCHEDULE YOUR CLEANING AND ADD SOIL AND STAIN PROTECTOR
Continue to schedule your cleanings on a regular basis and ask for protection the next time you have your rug, carpet or furniture cleaned. Just call or text our office at
607-272-1566.
You will have the peace of mind of knowing your textiles will be protected from unfortunate spills and will keep their freshly cleaned appearance for a long time between cleanings. 

---
Top of Soil and Stain Protector That Really Works!
---
"The Cleanest Clean You've Ever Seen."
by
ABC Oriental Rug & Carpet Cleaning Co.
130 Cecil Malone Drive Ithaca, NY 14850
607-272-1566