GREEN CLEANING OPTIONS
Is It Really Possible to Clean with Green Cleaning Options and Still Get Results
That Equal or Surpass Cleaning with
Today's Commercial Cleaners?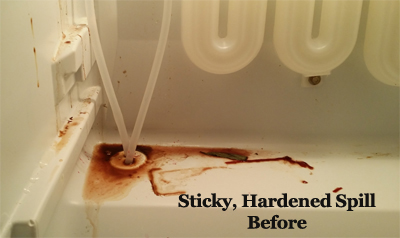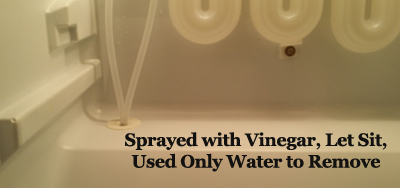 Yes, it is most definitely possible to clean with green cleaning options and still get excellent results!
Toxic chemicals such as formaldehyde, phosphates, sulfuric acid, etc., which can be found in those bottles of commercial cleaners, are not healthy. The fumes emitted from these cleaners not only affect those cleaning but are also released into the area being cleaned, impacting the health of the rest of the occupants.
You Can Stop Using Toxic Chemicals to Clean!
One of the best things we can do for our children and our planet is to stop using toxic chemicals to clean.  We all need to find viable green cleaning options. 
At ABC, we use biodegradable, non-toxic solutions to clean the rugs that come into our plant or the carpets we clean in homes and businesses. Our equipment is very powerful and more aggressive chemicals are not usually needed. If more aggressive cleaning is required, we always choose the least toxic method and make sure our rinsing process removes any and all residues.
How can ABC Help with Household Cleaning?
Because we are committed to green cleaning whenever possible, we feel a responsibility to help our customers with cleaning solutions that extend even beyond rug cleaning. 
We have researched information on easy recipes for cleaning solutions for everyday household items.  These solutions contain inexpensive ingredients you may already have on hand.  Below are some examples you may wish to try:
VINEGAR
Vinegar is one of the most amazing green cleaning options around (and very inexpensive as well).  If you don't like the smell of vinegar, try this: Pour vinegar into a glass container, add some orange or lemon peels and let sit overnight.  (Make sure to use a plastic cover on the jar because metal lids will rust when they come in contact with the vinegar.)
Use your scented vinegar in a spray bottle to clean and deodorize your refrigerator.  Spray it on, allow it to soak in, and then use a clean cloth to wipe down the inside of the fridge.
In the photos showing before and after, the only solution used to clean the refrigerator of the grimy spill was vinegar applied as above.  Water and a clean cloth was all that was needed to remove the spill.  No scrubbing necessary!
Use white vinegar to whiten and soften your clothes.  The recipe is 1 cup of white vinegar to each load.
SALT and LEMON
These 2 household green cleaning options used together will clean pots and pans and do a great job on cutting boards as well.  
Just wet the surface of the item to be cleaned, sprinkle it with salt, rub with half a lemon, and then rinse.
BAKING SODA
Here is another 'must have' for your green cleaning solutions.  Spilled grease on the stove top is no fun to clean up and you don't want to scratch it.  Just sprinkle baking soda over the mess.  Allow it to absorb the grease and then just wipe it away!
OLIVE OIL
Would you ever have thought that olive oil would make a great furniture polish!
Just mix three parts olive oil to one part vinegar and you will have an excellent, non-toxic polish for wood furniture.
HOMEMADE VEGETABLE SPRAY
(for FRUITS as Well!)
Save endless brushing and rinsing your vegetables and fruits.  Here is the recipe:
In a spray bottle combine 1 cup water, 1 cup distilled white vinegar, 1 tablespoon baking soda, and 20 drops of grapefruit essential oil.  
Ready to use?  Shake the solution to mix well and spray it on the produce.  Let it sit for 5 to 10 minutes and then rinse.
AN IMPORTANT NOTE ABOUT USING MICROFIBER CLOTHS...
If you are still using sponges to clean up your dirty counters and paper towels to dry the area, try replacing these with microfiber cloths.  They are totally reusable and actually do a much better job of cleaning.
Paper towels are expensive and those sponges soak up a lot of bacteria along with the messes.  Microfiber cloths can go right into the wash and they can be used again and again.  
Still using sponges?  Make sure to microwave them for 2 minutes every day to remove bacteria. 
WE WOULD LOVE TO HEAR FROM YOU!
Do you have any favorite green cleaning tips?  We would love to check them out and post them to the website and to our Facebook page at www.facebook.com/abcorientalrug. 
NEED MORE INFO?
At ABC, we are committed to green cleaning.  If you would like more information, please call our office at 272-1566 or contact us by clicking here.
---
---
---
---
"The Cleanest Clean You've Ever Seen."
by
ABC Oriental Rug & Carpet Cleaning Co.
130 Cecil Malone Drive Ithaca, NY 14850
607-272-1566