EXTEND YOUR CARPET LIFE
ESSENTIAL TIPS
Of course it makes sense to want to extend your carpet life, if you are a responsible home owner. (Please note, in this article, we are talking about your wall-to-wall carpet, not your area rugs.) Carpet usually represents one of the most expensive investments in your home. Maintaining it properly will make it last longer and keep it looking good.
Your 2 Best Friends Will Help to Extend Your Carpet Life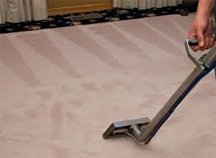 Did you know the 2 best friends you have to help extend your carpet life are your vacuum and your Professional Carpet Cleaning Company? They are the life support system for your carpet. As part of the plan to extend your carpet life, make sure to maintain and use your vacuum regularly and correctly and schedule a thorough professional cleaning of all areas of your carpet at least every 15 to 18 months. High traffic areas may need more cleanings.
It is a fact that professional carpet cleaning technicians can only work with what you present to them. If your carpet is filled with ground-in dust, dirt, sand, or grit and spills, spots, stains, animal hair, and urine, you are limiting the results a thorough professional carpet cleaning can provide. Following the information and tips given below will help you to keep your carpet looking and feeling clean and will certainly help to extend its life.
Tip #1
Vacuums Must Be Maintained
In order to allow your vacuum to do its job of removing soil, it must be maintained, or your efforts will be wasted. Your vacuum is not a very complex machine. The dirt collection bags or containers, the belts, and the brush rolls must be periodically checked and replaced and/or cleaned for optimum performance. The dirt collection bags or containers should never be allowed to go over ½ full. For vacuums with cloth bags, make sure to turn the bag inside out at least every third emptying and sweep it off. This allows the bag to breathe better resulting in greater soil pick up.
Unfortunately, the best maintained vacuum cannot do its job properly without regularly scheduled use. How regular? An easy way to determine this is to vacuum 1 time a week per the number of people (and pets) living in the home. Thus, 2 adults, 2 children, a dog, and a cat would require 6 cleanings a week. If this is impossible due to time restraints, at least the high-trafficked areas should be done once a day. This will make a big difference to the health and appearance of your carpet. By following this procedure, you will not only be removing the loose soil and grit from the heaviest-soiled areas, but cleaning these areas will effectively stop this soil from spreading throughout the house.
Tip #2
Vacuum Correctly
to Extend Your Carpet Life
Vacuuming correctly is another factor to help extend your carpet life. Always vacuum against the nap to remove as much of the ground-in soil from your carpet as possible. We recommend the use of an upright vacuum with a beater bar for your carpet. Also remember to adjust the vacuum to match the pile heights of your carpet. And for an even surface appearance after vacuuming, keep the final vacuuming strokes all in the same direction.
Tip #3
Immediate Spill Removal
Always try to remove spills as soon as possible. Sometimes a thorough blotting and re-blotting of the area can make the difference between a spill becoming a permanent stain or being removed successfully. It is also important to leave absorbent material on top of the area and weight it down for several hours. Sometimes, spots will reappear if they have gone down far enough into the carpet. This is because as a carpet dries, it acts like a 'wick' and will pull the soiled material up to the top of the carpet. If there is no place for the soiling to go and it is allowed to dry into the air rather than being pulled up into an absorbent material, it can become a permanent stain.
Beware that many over-the counter spot and stain removers may contain chemicals that can set the stain and they also may leave a residue, encouraging more soiling. We have a Spot Cleaning Guide available on our website which you can download. You will find directions on how to remove a large number of spills with common household ingredients. We would be happy to answer any questions about spot cleaning. Just call our office at 607-272-1566.
Tip #4
Do-It-Yourself Carpet Cleaning?
Many consumers have or rent home carpet cleaners for do-it-yourself carpet cleaning. These can never replace a professional service. They are only designed to clean lightly soiled carpet but they may be very useful to immediately remove spills and spots between cleanings. Beware of the tendency to add too much soap and the inability of the vacuum power of these machines to remove all of the soap residue. This can cause rapid resoiling as the residue will actually attract soil faster.
In Summary
Please be aware, proper maintenance of your carpet will extend your carpet life. Not properly maintaining your carpet may void your warranty. Use the above tips to help you extend the life of your carpet, keeping it looking good, perhaps even past the warranty expectation.
---
Top of Extend Your Carpet Life
---
"The Cleanest Clean You've Ever Seen."
by
ABC Oriental Rug & Carpet Cleaning Co.
130 Cecil Malone Drive Ithaca, NY 14850
607-272-1566